Are you ready to train like a champion?
GET THE 12 WEEK CUTTING EDGE STRENGTH & CONDITIONING PROGRAM DESIGNED FOR THE COMBAT ATHLETE
A highly detailed yet easy to understand 12 week strength and conditioning program for combat athletes preparing for competition. This program details and structures all aspects of physical preparation for the combat athlete.  Every aspect from strength & power training to energy system development, from corrective exercise to cognitive conditioning, is outlined in great detail in this program. This is the exact programs used by UFC World Champion Henry Cejudo.

This 12 week program includes a 4 week pre-camp preparation phase which lays the foundation for the following 8 week.
If you are serious about your training you'll want this program to take your performance to the next level.
INCLUDED
12 Week Program
Instructional Videos
Once purchased instructions will be provided to download the 12 week program with instructions to access the movement video library available on YouTube.
Developed for the elite athlete
wanting more...
If you are serious about your progression and want the same manual we follow when working with high level combat athletes this is for you.
Strength & Power Training
Energy System Development
Corrective Exercise
Cognitive Conditioning
A downloadable PDF with direct links to videos within the library.
Henry Cejudo
UFC Bantamweight Champion
UFC Flyweight Champion
Olympic Gold Medalist
Patricio Freire
Bellator Lightweight Champion
Bellator Featherweight Champion
Paulo Costa
UFC #8 Ranked Middleweight
Undefeated
Victoria Anthony
3x Us Open Wrestling Champion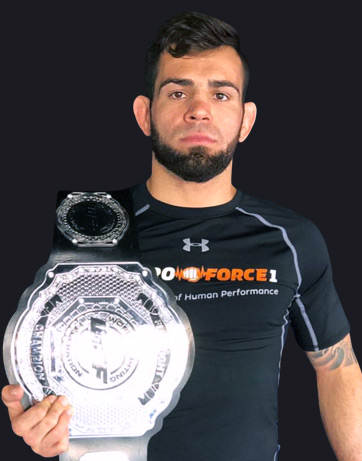 Bruno Silva
UFC Flyweight Fighter
Luke Sanders
UFC Bantamweight Fighter
NF1 12 Week Shred Nutrition Plan
The exact nutrition plan than Henry Cejudo uses to prepare and make weight for all his fight camps.